A mental health needs assessment for the Metropolitan Borough of Wirral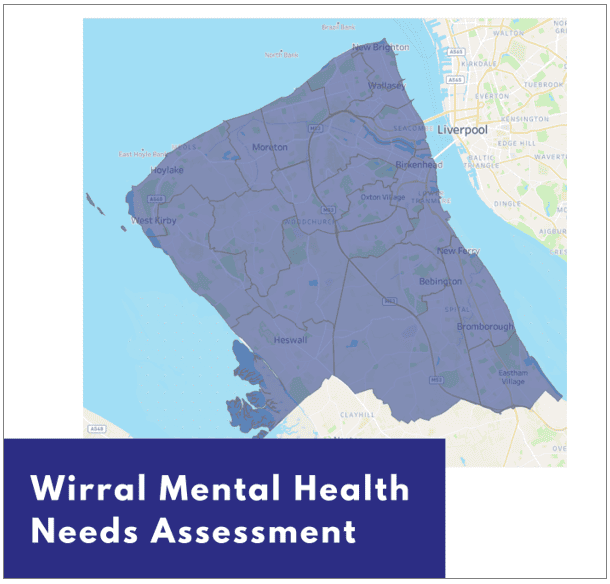 Mental health is a key health challenge for Wirral. In 2022, Healthy Dialogues were commissioned by Wirral Council to conduct their Mental Health Needs Assessment (MHNA). The purpose of this MHNA was to explore the mild to moderate mental health and emotional wellbeing needs of the adult population of Wirral from the viewpoint of those from the community, those with lived experience and the workforce.
Methodology
We took a mixed methodological approach to this MHNA, drawing on a range of sources including:
national and local data sets to capture the population profile
a widespread community survey, capturing views from 837 respondents
focus groups with people with lived experience of using mental health services in Wirral
focus groups and surveys with groups identified as underserved by the current offer of mental health services in Wirral
a survey and interviews with workforce representatives from community and voluntary organisations, mental health services and Cheshire & Merseyside ICB.
Findings
Our findings identified where Wirral was doing well in terms of mental health and emotional wellbeing, as well as areas of concern. We found pockets of need within communities. We also identified an impressive range of third sector organisations in Wirral that supported mental health and emotional wellbeing, which were valued by the community.
Recommendations
From our findings, we developed recommendations around widening the offer of support that is available in Wirral, training for the workforce, the promotion and signposting of services and for healthcare.