Motivational Interviewing training for the London cancer workforce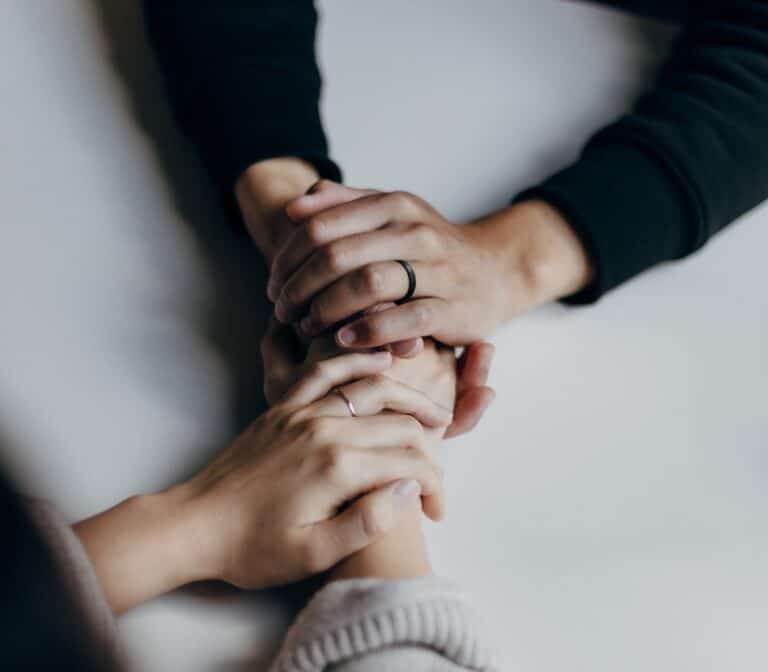 In 2019, the London Cancer Alliances came together to commission a Pan-London Motivational Interviewing training programme for healthcare professionals. The overall aim of the project was to support individuals with cancer to be confident to self-manage and to be motivated and committed to making lifestyle changes to optimise health.
Healthy Dialogues were commissioned to develop and deliver this programme of training over two years.
What is MI?
Motivational Interviewing (MI) emerged in the 1980's as an approach to helping patients make changes primarily in drinking behaviours. By the 1990's it began to be recognised as a tool that could be used on other health conditions, particularly chronic diseases where behaviour change is key.
MI can be described as a communication style that engages patients, evokes their own motivations for change, and promotes autonomy in their decision making. It is a collaborative, goal-orientated style of communication with particular attention to the language of change within an atmosphere of compassion and acceptance.  MI is designed to strengthen a person's motivation to a specific goal by eliciting and exploring their own reasons for change.
There are four specific stepping stones or elements to a MI conversation. These include Engaging, Focusing, Evoking and Planning.
Engaging: Developing a working relationship and rapport using conversation skills
Focusing: Focusing on a specific agenda through agenda setting
Evoking: Eliciting a patient's own motivation for change using and exploring a confidence scale
Planning: Developing a commitment to change and a plan of action through SMART goals
The training programme
Healthy Dialogues developed the training in collaboration with representatives from the nursing and allied health professionals working in cancer in London who attended a training needs assessment workshop in June 2019.
The training began as a 1½ day programme delivered in-person at a range of venues across London. In 2020, it evolved into a two ½-day online training programme to enable better choice and flexibility for staff to attend during the COVID-19 pandemic.
In total the providers delivered three in-person training programmes and 33 online training programmes over the two years.
The training approach utilised a number of methods to ensure the training was interactive. These included break-out room discussions and debates, the use of videos and case studies, slide-decks, as well as role-playing scenarios and strategies with medical actors.
The focus during day 1 was to explore with the trainees what they were already doing in practice and mapping this with some of the elements of MI. We looked at evidence to support motivational interviewing with cancer patients, the importance of spotting change talk, and took a deep dive into key conversation skills such as open discovery questioning, the power of affirmations, reflective listening, and summarising.
Day 2 focused more on the skills and strategies used to help increase a patient's motivation. We utilised breakout room activities to practice the skills and strategies with case studies and medical actors. Participants were able to explore, with feedback from actors roleplaying case studies, the skills and strategies that worked well and what small changes they could make for bigger impact.
In total, 443 healthcare professionals attended day 1 and 330 attended day 2 training.
What changed as a result of the training?
Participants were asked to rate how they felt about capability, opportunity and motivation to deliver motivational interviewing conversations, before and approximately three months after their training. Overall, they showed a:
64% increase in those who agreed or strongly agreed that they were skilled in MI
76% increase in those who agreed or strongly agreed that they had enough knowledge about MI
16% increase in those who agreed or strongly agreed that they valued how useful MI is for their patients*
3% increase in those who agreed or strongly agreed that there are opportunities to deliver MI in their role*
*scores were already high in the pre-training survey
Reflection Hour
To further embed the learning into practice, all those that completed day two of the training were invited to a monthly reflection hour. This was an opportunity to discuss any challenges, practice and discuss case studies with peers, and refresh on the skills. These sessions were highly valuable and served an opportunity for like-minded professionals to come together and discuss real case studies, and the challenges and benefits of using MI in their practice.
Feedback from participants
"I have done motivational interviewing training before but found this really useful. I really liked the practical element, especially using the actors, and the opportunity to get peer and facilitator feedback. I also found it being over zoom useful as it gave me an opportunity to see myself interacting with others during delivery and was very convenient. Well done on a fantastic course!"

"I found the MI training very educative, insightful and most beneficial. MI has been so valuable and helpful to me and my patients."

"Very enjoyable. The speakers were lovely and made everyone feel comfortable. Very clear to understand what they were explaining."

"Training was excellent. Really insightful and the different techniques taught were useful and appropriate to my clinical practice."

"I felt really comfortable because the group facilitators were very approachable and made an effort to encourage us to talk to one another."

"It was really excellent training, definitely would recommend to others to complete as it has really enhanced conversations with patients."