Mental Health Awareness training for Londoners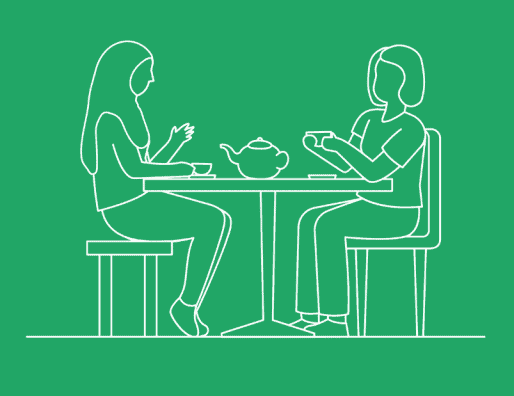 Free interactive online training for those working directly with people needing support for financial wellbeing in London

In collaboration with Thrive LDN, Healthy Dialogues offered a series of free three-hour interactive training modules about mental health and the impact of financial hardships.
These modules were funded and supported by the Mayor of London under the remit of the Mental Health and Wellbeing Recovery Mission, which is being delivered in partnership with Thrive LDN. The mission aims to build a coalition of wellbeing champions and empower Londoners to act to improve their own and their communities' wellbeing.
They included an exploration of how to engage people in conversations in mental health and wellbeing and what to do when someone is experiencing a mental health or emotional wellbeing crisis.
You can check out recordings of each module below.
Module A: What is mental health and where to find support
This module will help participants to:
Develop an understanding of the psychosocial model of mental health and wellbeing and the 5-ways to wellbeing.
Understand the relationship between mental health and stigma related to financial hardships.
Recognise when and where to appropriately access support and information.
Module B: Having conversations about mental health
This module would help participants to:
Develop skills for brief interventions to engage people opportunistically and empathetically in conversations about mental health, wellbeing, including financial wellbeing.
Module C: How to support someone experiencing a mental health crisis
This module will help participants to:
Understand how to support someone experiencing an emotional or a mental health crisis.
What participants said…
"I learnt so much today. It introduced me to a whole range of techniques and strategies which will help me in the future to recognise poor mental help and be able to provide information, support and guidance to the participants

"
"Extremely informative with a range of tools I can immediately use."
"The training has given me more insight into how easily people can develop mental illness without being conscious of their state of mind."
"

I thoroughly enjoyed all 3 modules and feel so much better prepared to deal with mental health issues. I feel more confident in my ability which will surely help the people I see.

"
To learn more about this training and other free mental health training you can visit Thrive LDN below.