Healthy Workplaces, Merton Council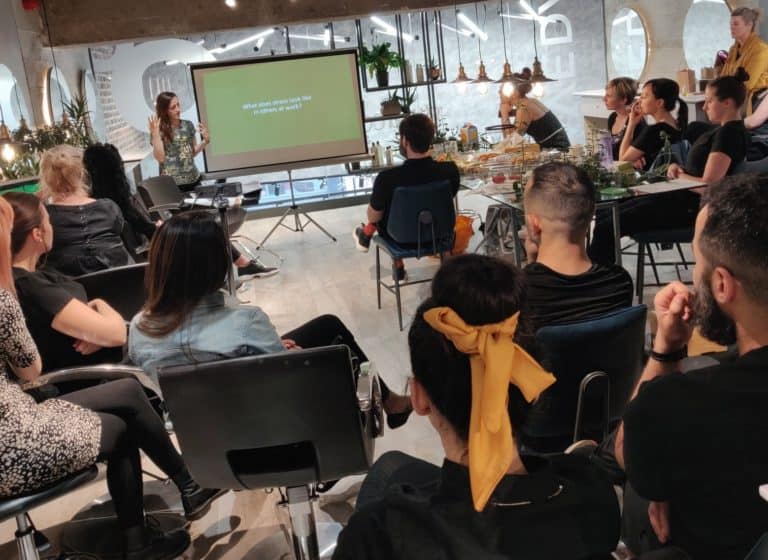 Background
One in four employees in the UK report having a physical health condition and of those one-fifth have a mental health condition. Two out of five UK employees with a health condition felt their health affected their work.
The objective of the Healthy Workplaces programme was to support local businesses in Merton to work together to address the needs of employers and employees with regards to both mental and physical health.
In April 2018 Merton Council commissioned Healthy Dialogues to develop and deliver an innovative and engaging workplace health and wellbeing programme for businesses in the borough.
The programme's particular focus was in supporting the organisations in Merton that fall within three Business Improvement District (BID) areas: Willow Lane, South Wimbledon Business Area (SWBA) and Love Wimbledon.
Methodology
Healthy Dialogues teamed up with ONE You Merton  and Merton Chamber of Commerce for this project. One You Merton broadened the Healthy Workplaces offer to include Mini Health MOTs for employees, while the Merton Chamber of Commerce further promoted the programme across Merton.
We aligned with each of the BIDs to disseminate a health & wellbeing needs assessment questionnaire and develop an engagement strategy using behavioural science approaches.
Additionally we delivered a monthly breakfast seminar series. These were topical workshops in-line with public health campaigns.
Outcome
The Healthy Workplaces programme has proven to be successful at establishing grassroots exposure to public health.  Overall feedback has been very positive with participants finding the workshops helpful and informative and companies enquiring for a range of healthy workplaces support.
We ask participants to tell us about what has changed as a result of attending each of our workshops, results show very positive engagement in health and wellbeing improvement:
100% of workshop participants set a behaviour change goal.
96% had more confident to make health behaviour changes
80% felt more skilled to make a health behaviour change
Year 2 will see more Healthy Workplaces workshops and e-campaigns as well as focused behaviour science initiatives.
If you are a Merton based business and would like to learn more about our programme get in touch!
Testimonial
"Healthy Dialogues is an enthusiastic, professional and committed team that is delivering on its promise of providing the London Borough of Merton's external Healthy Workplace programme at grassroots level.
The team had a  clear vision of delivering a behaviour change based wellness programme that could be easily implemented by businesses in the Merton area.
Thanks to consistent messaging and a defined programme, Healthy Dialogues was able to drive good levels of engagement and affect positive changes in mental health & general wellness for participants.
The trainers conducting the workshop have been highly knowledgeable and engaged the audiences successfully on various topics including Stress Management, Mental health and Physical Health management.
We are very pleased with the results of the Healthy Workplaces programme and can highly recommend Ashlee & her team to lead on health transformation programmes."
Rebecca Spencer, London Borough of Merton