Development of the Fast-Track Cities London Empowerment Programme Framework for people living with HIV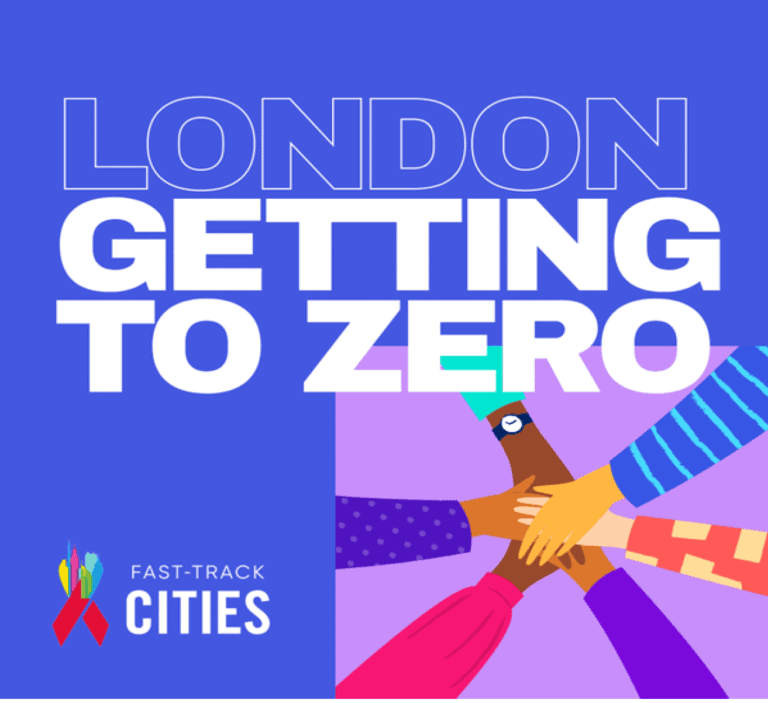 '90% people living with HIV knowing their HIV status; 90% of people who know their HIV-positive status on treatment; 90% of people on treatment with suppressed viral loads'. 
– Fast-Track Cities London Ambition
The Fast-Track Cities declaration is a global initiative to end the HIV epidemic by 2030. Cities across the globe that have been heavily affected by the epidemic are at the forefront of responding to HIV and are uniquely placed to lead the Fast-Track action towards achieving their 90-90-90 ambition. In 2018, London Councils, NHS England, Public Health England, and the Mayor of London made a commitment to this ambition and end the HIV epidemic in London by 2030.  
The Fast-Track Cities London Initiative are delivering on various workstreams to achieve this ambition. One such workstream focuses on tackling internalised/self-stigma to HIV. For many people, living with HIV continues to be a stigmatising condition that can have a negative impact on their health and wellbeing and quality of life. 
What is internalised/self-stigma? 
Internalised/self-stigma refers to absorbed negative beliefs and feelings about oneself. In this case, it relates to an individual's feelings of devaluation due to an HIV-positive diagnosis. 
What did we do?
To achieve the first goal of tacking internalised/self-stigma, Healthy Dialogues, collaborated with Healthy London Partnership to establish and facilitate a community of practice (COP) of a group of experts in HIV empowerment from eight different community and voluntary organisations.  
The purpose of the COP group was to co-develop an evidence-based, adaptable framework for an empowerment programme for people living with HIV, and who experience internalised/self-stigma.  
This framework would then be used by organisations to support people living with HIV to have the necessary skills and techniques to develop resilience and confidence to tackle internalised/self-stigma. 
The Empowerment Framework
The COP brought together evidence of best practice and shared their experiences and knowledge of how to successfully support and empower those living with HIV.  
Five key outcomes were devised from the COP group to build the framework of the 'Empowerment Programme.' Specific elements of these key outcomes were discussed and published, alongside essential and advanced content. Relevant resources and materials were also included within the framework.  
The five key outcomes of the Empowerment Programme are:  
Developing a support network 

 

Understanding internalised/self-stigma

 

Understanding what HIV is, U=U and living well with HIV

 

Building self-acceptance, self-esteem, and an individual's sense of power

 

Developing skills: including self-advocacy, public advocacy, and ambassador skills



The COP also produced competencies for peer supporters who would be delivering the empowerment programme and guidance and standards for evaluating it.  You can view the framework here:

Empowerment Programme Framework – a guide to tackling internalised stigma
The Framework was published by Healthy London Partnership in September 2021 and was celebrated across the Fast-Track Cities communities.  
Delivery of the Empowerment Programmes across London
In 2022-2023 the Fast-Track Cities HIV Empowerment Programme commissioned six partners to deliver the empowerment programmes across London targeting individuals most in need of the support. Healthy Dialogues supported the partners to come together in Action Learning Sets to share learning and best practice.
Our collective report on the reflections from the Action Learning Sets showed facilitators enjoyed delivering the programmes and felt they were making a positive difference in people's lives. It also highlighted the impact the empowerment programmes had on participants. In all programmes participants reported improved wellbeing, self esteem and reduced stigma after attending the programmes.
You can read more about the organisations that delivered the programmes, and our reflection report below.
Addressing self-stigma: Reflections from the Community Empowerment Programme